"I make the hottest ramen in town"
It says on each card which was handed out to the audience, leaving them excited about something is going to happen.
On 17th, we collaborated with an amazing burlesque dancer Beti, who won the Best International Burlesque Performer in the World Burlesque Games 2015, to show at a party of a famous tonkotsu ramen noodle bar company Bone Daddies.
We wanted to create a bespoke show that reflects the company. We came up an idea that the dancer is the Oiran, who claims she makes the hottest ramen that her ramen will make you feel hot and taking your clothes off. We dressed and styled Beti with kimono to be like "Oiran", and while she was dancing, we helped her peeling kimono.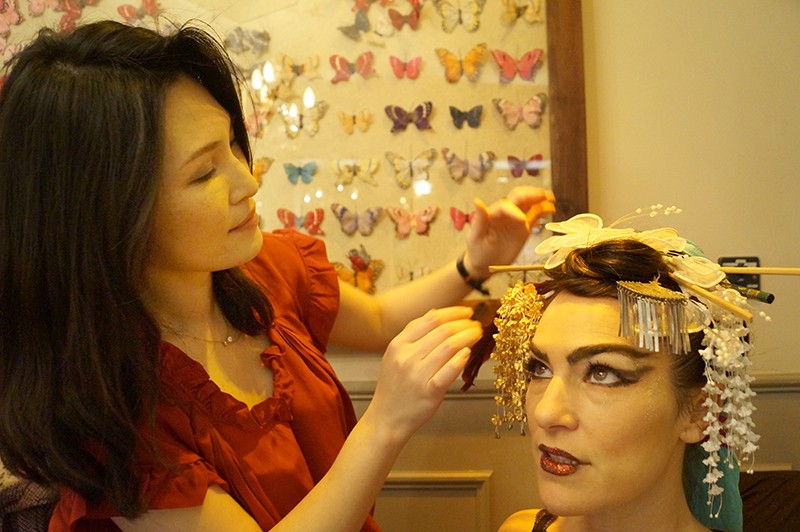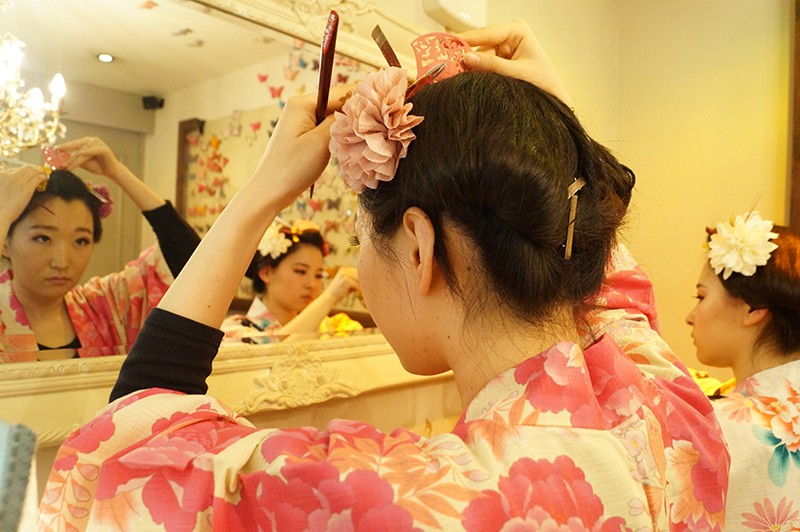 Oiran(花魁) is the highest ranked courtesan in Yoshiwara in Edo era. She wore the most elaborate kimono and hair accessories. She is higher than their wealthy customers! It is very fascinating that they used to hold the parades to honor her called "Oiran Dochu" (花魁道中).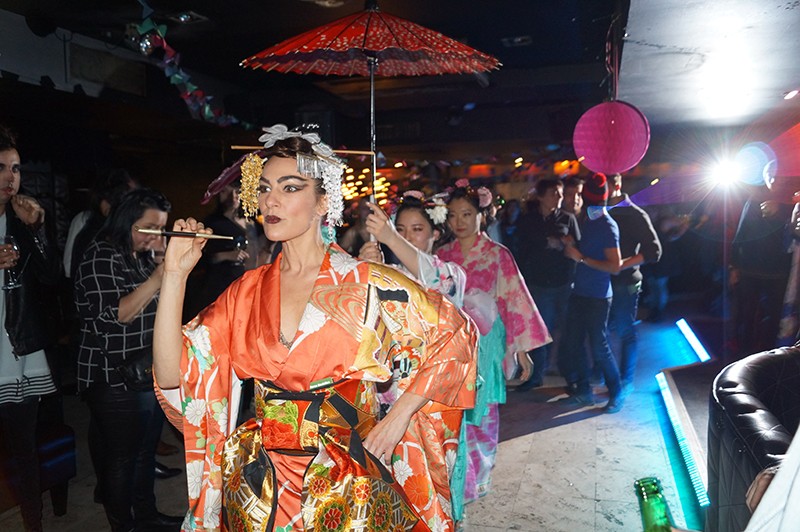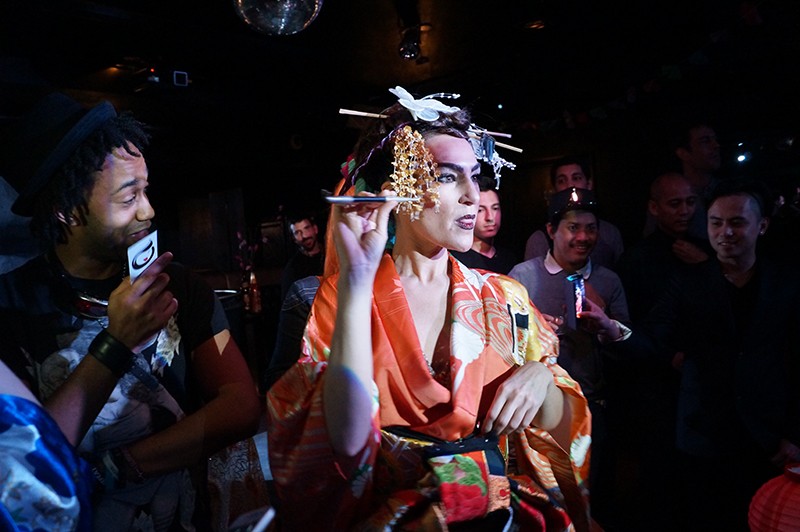 Beti played a brilliant role as Oiran, and her hot and mysterious mood heated the audience very much. It was a secret program, in addition, she recerated her burlesque dance with ramen making act at the beginning of the show. It was a success and brought a double-sized surprise for the audience with fun and sexiness sprinkled with magical sparkles!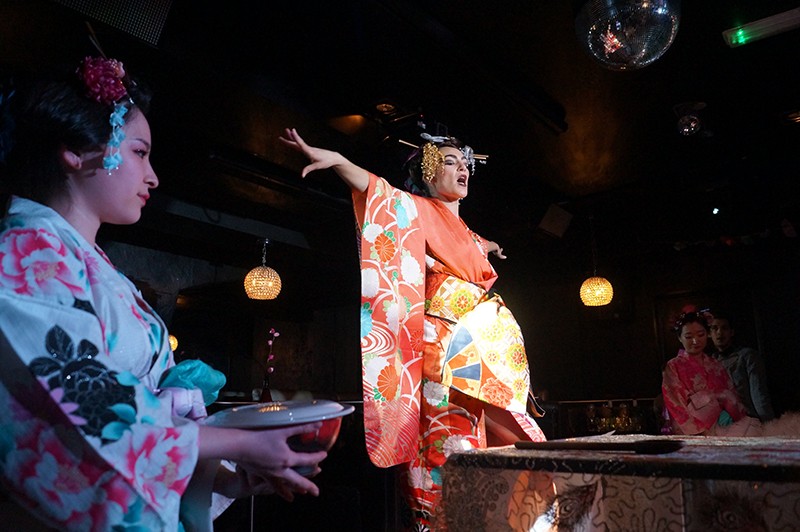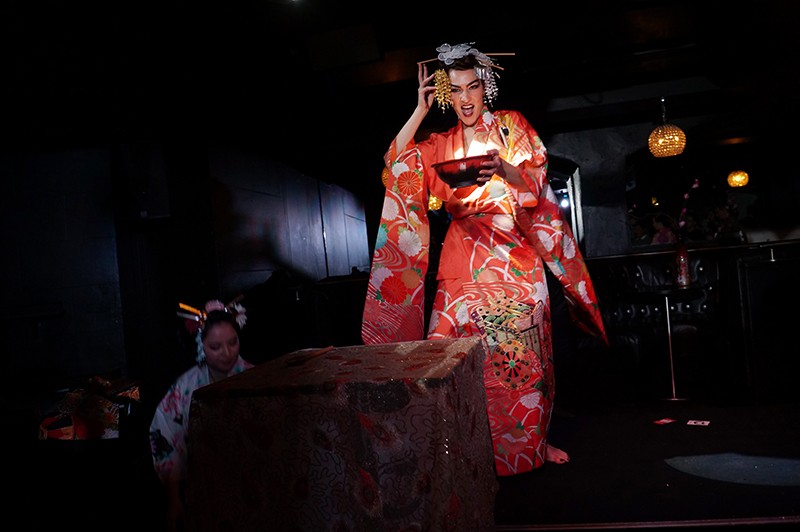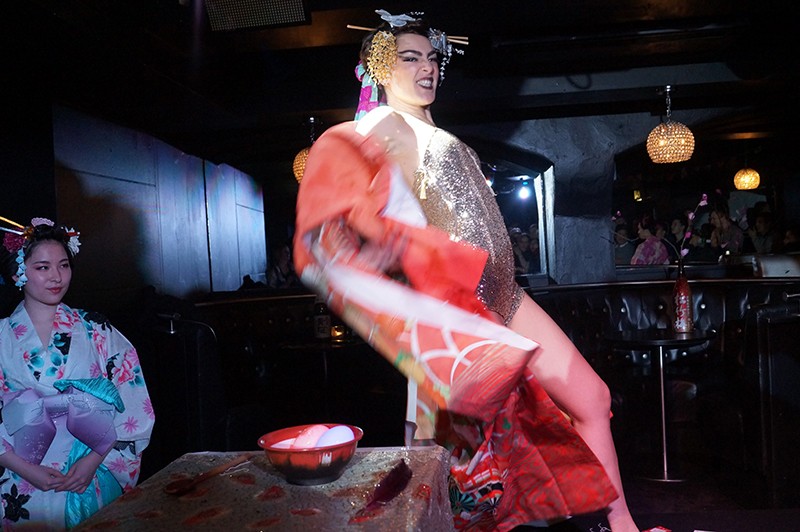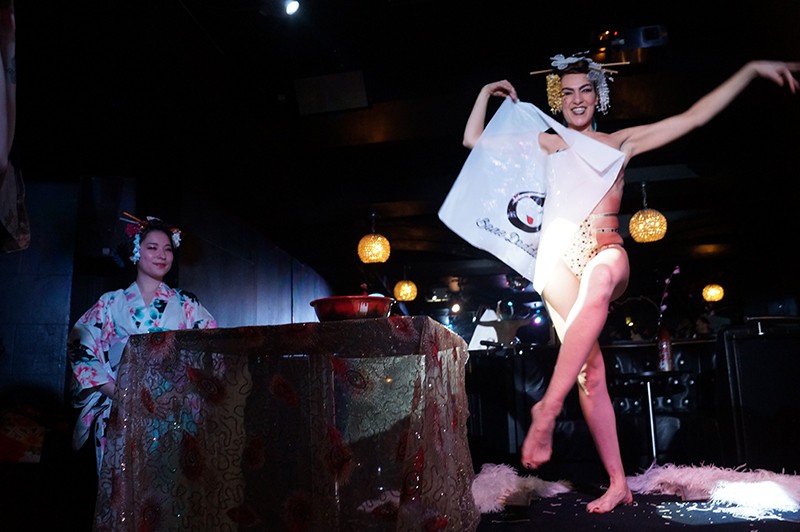 If you are looking for a corporate entertainment, please get in touch.
Here's big news!
Kimono Burlesque Workshop to be added to our ever popular kimono hen party soon…!
Beti will be teaching you how to bring out femininity and confidence through fun exercise!
We hope to keep inspiring the diversity of Japanese kimono culture through our unique party. Thank you.